Bootstrapping a startup requires, above all, a resourceful attitude. And not only that we fully embraced the idea, but we keep on encouraging it even if we're no longer developing Sensix under the same constraints.
That's exactly what we did when we first started working on branding Sensix. We simply adapted Sensidev's identity - sister companies, similar names, shared resources, we just made it work.
In the following period, however, we slowly but surely separated the activity and resources of the two companies. Now, after putting together all our efforts into making our customers happy, it was time to give Sensix its own, original look that would reflect its new, fresh start.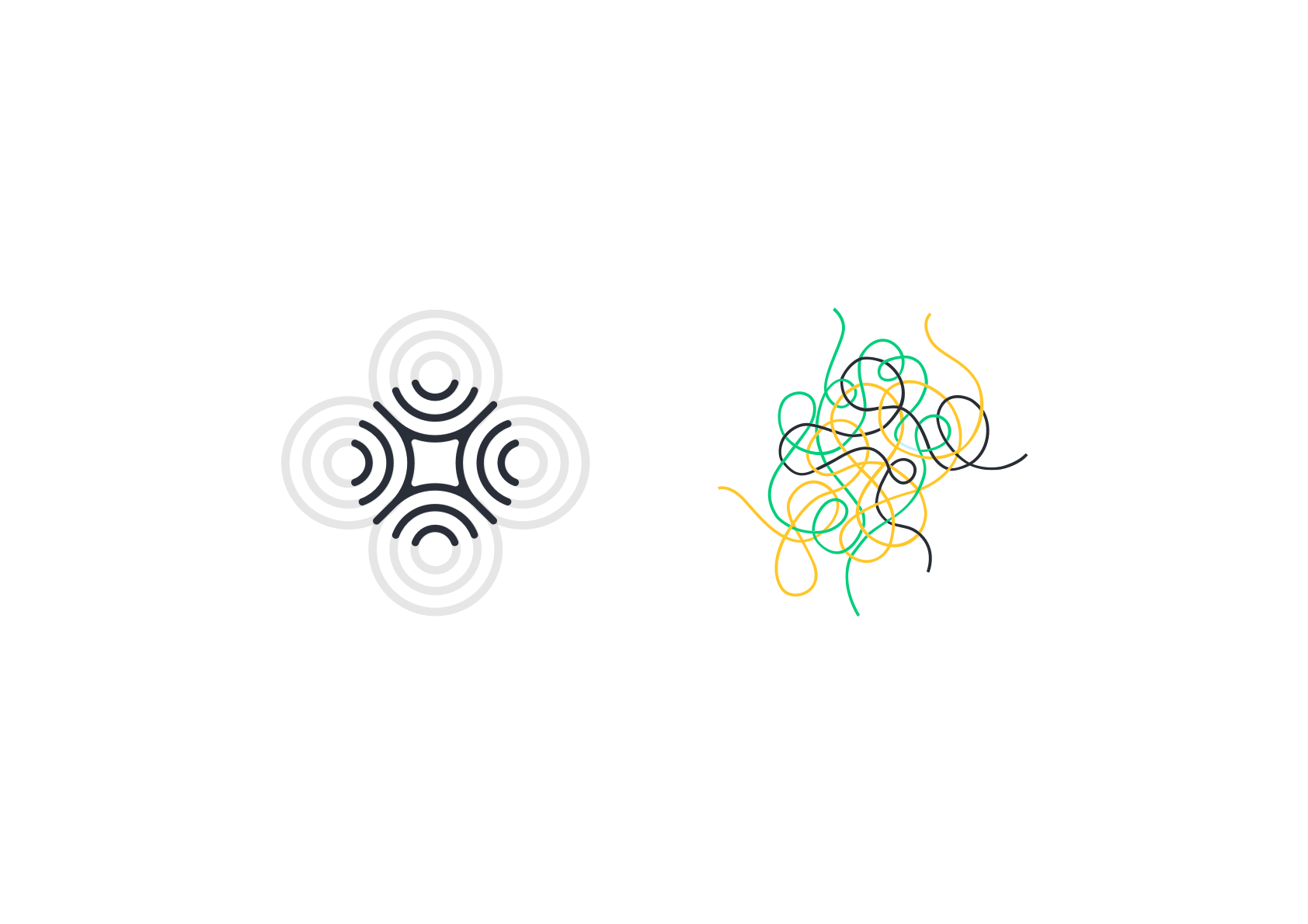 Enovatika's Creative Director, Alin Vacian, was the mind behind our new brand vision. Here's how he describes the ideation process: "We've visually imagined all air particles as curved lines to suggest the idea of a beautiful chaos. From there we pictured how those curved lines would look if the air quality would be adjusted under the influence of the Sensix devices. From sensor waves to ordering air particles, the Sensix logo was created."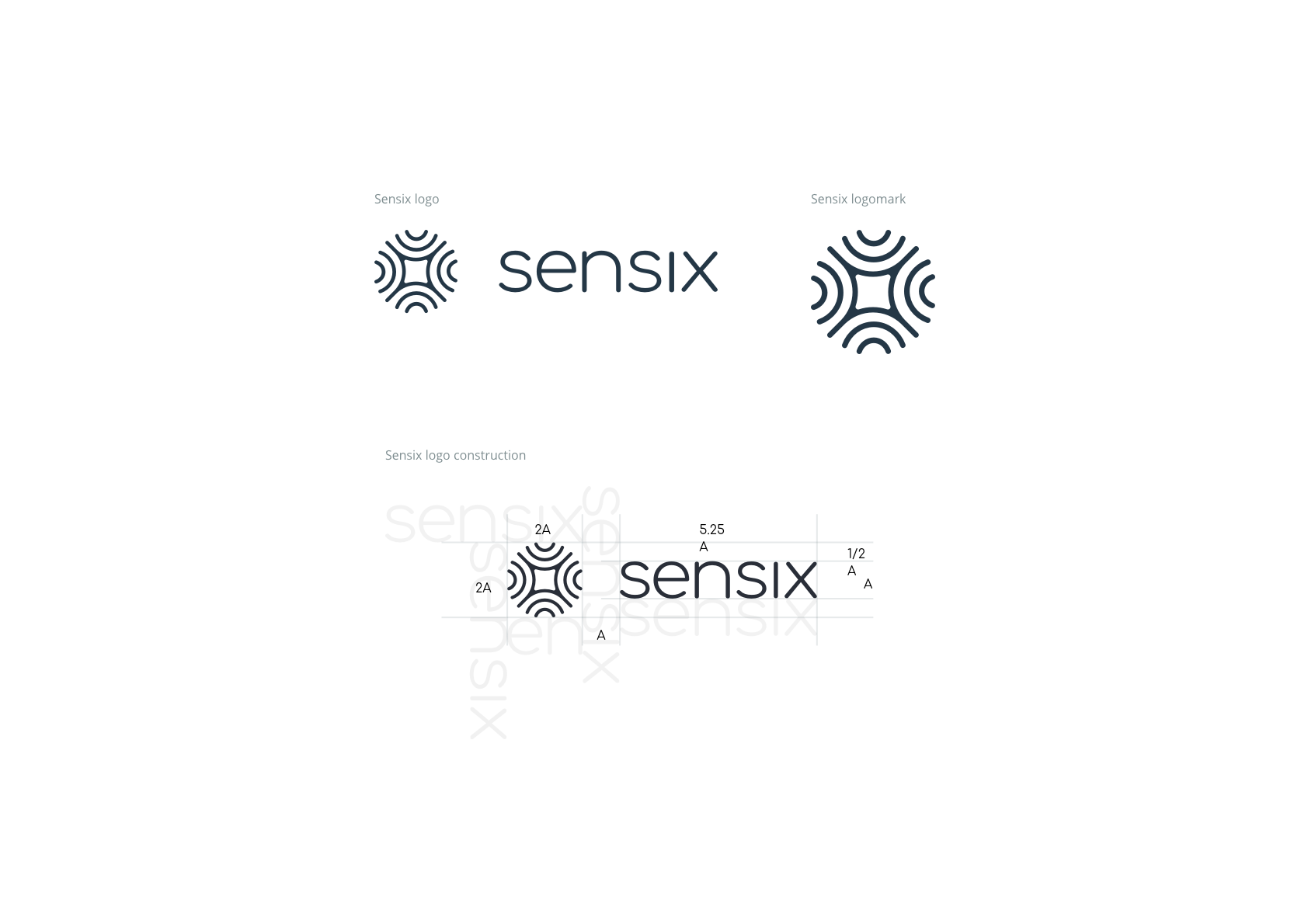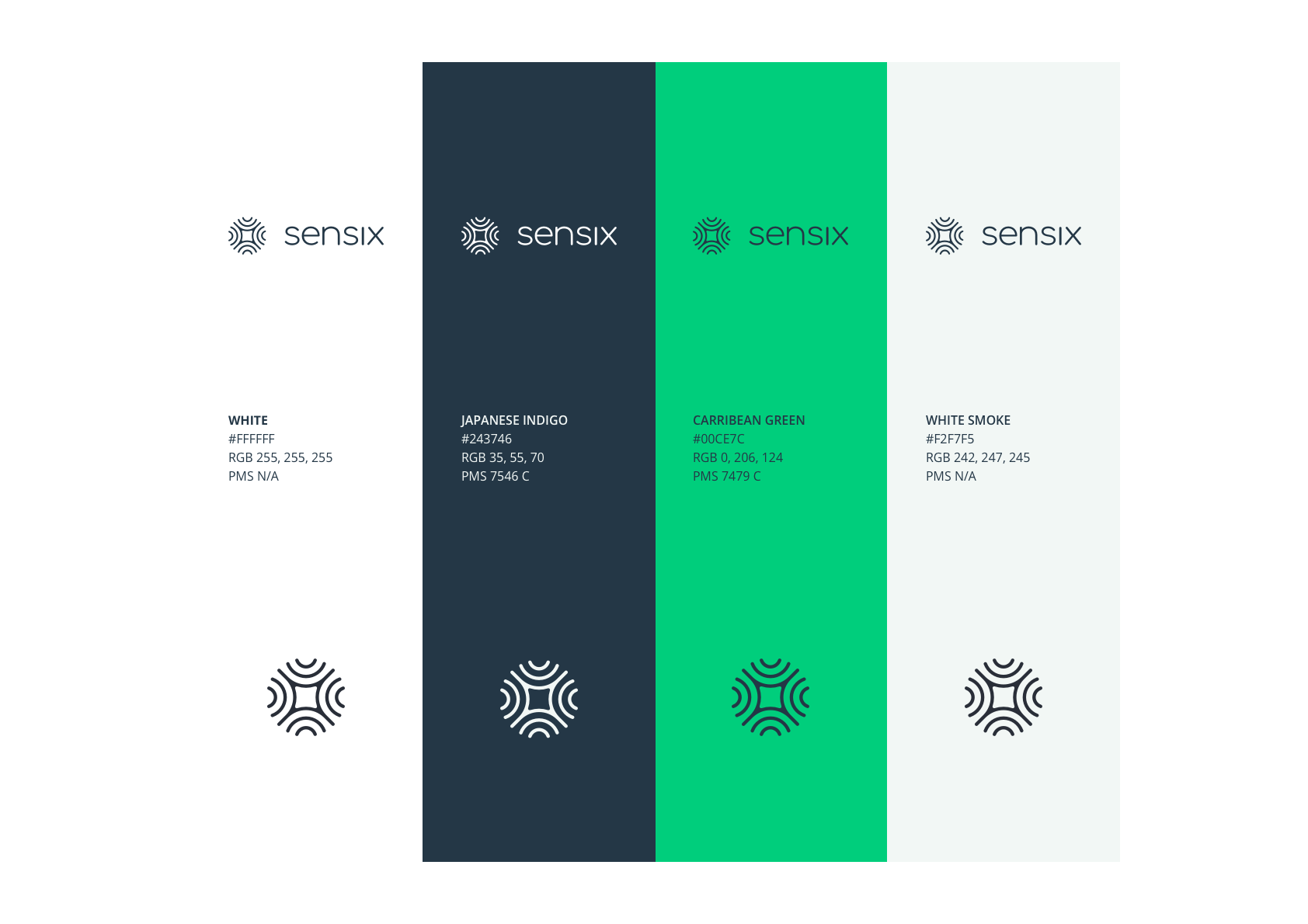 We're currently working on our Sensix Ambient V5 concept, which also has a new look - rounded, elegant device, wireless and easy to install on any wall, in any decor. It's been designed to blend easily with different office interior designs, as well as with industrial environments.
"Sensix is a central point for all the data your building is communicating wirelessly." - says Alin.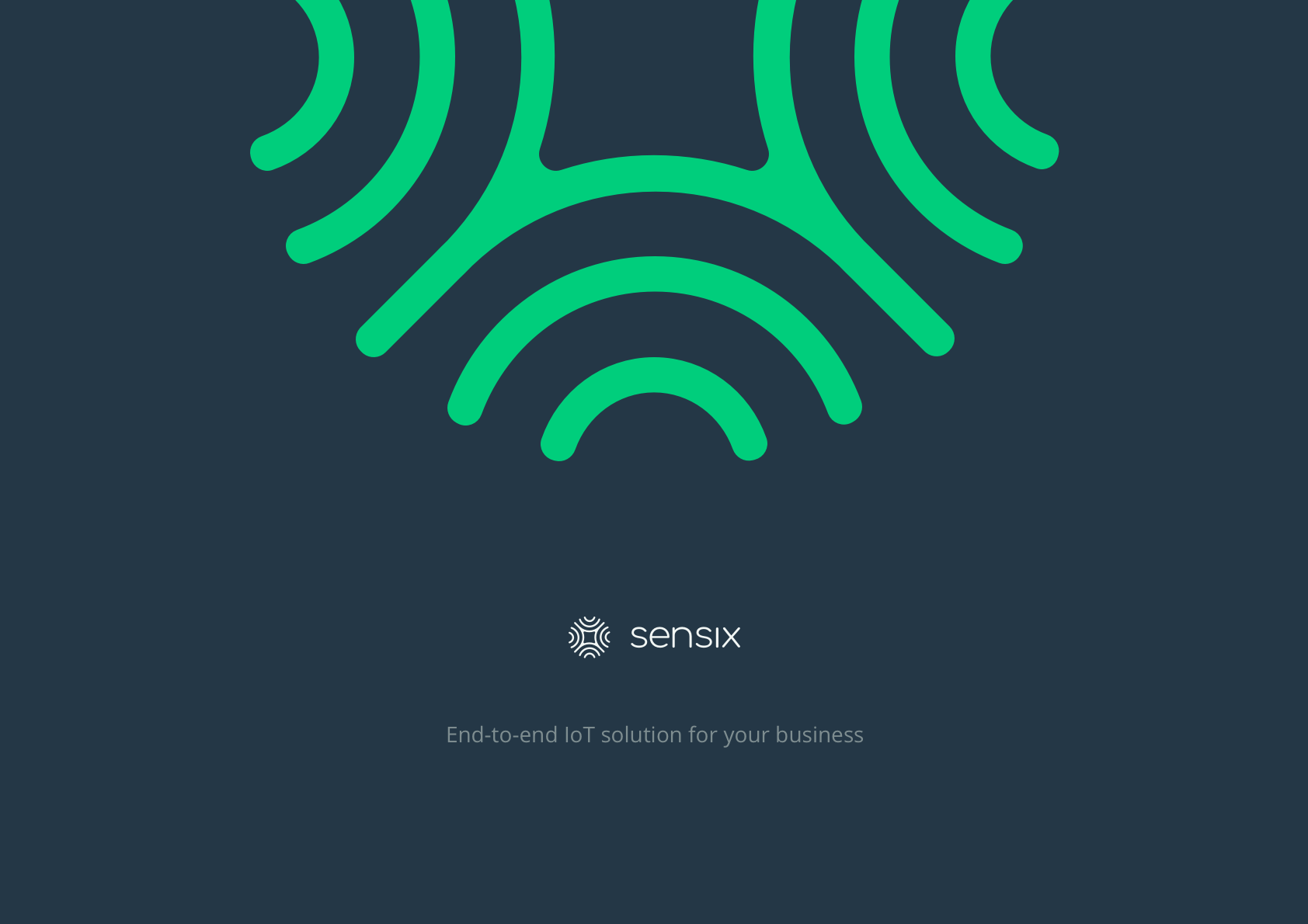 The design team has put a lot of effort into conveying the brand message into visual communication and to apply it to a wide range of marketing, sales and product-related materials that would proudly represent Sensix in various business contexts. The website, social media channels, newsletter and printed materials all follow the same design vision.
"It's clean. It's airy and it breathes, metaphorically suggesting the clean air we all like to live in. With Sensix data, this is possible.", says Alin.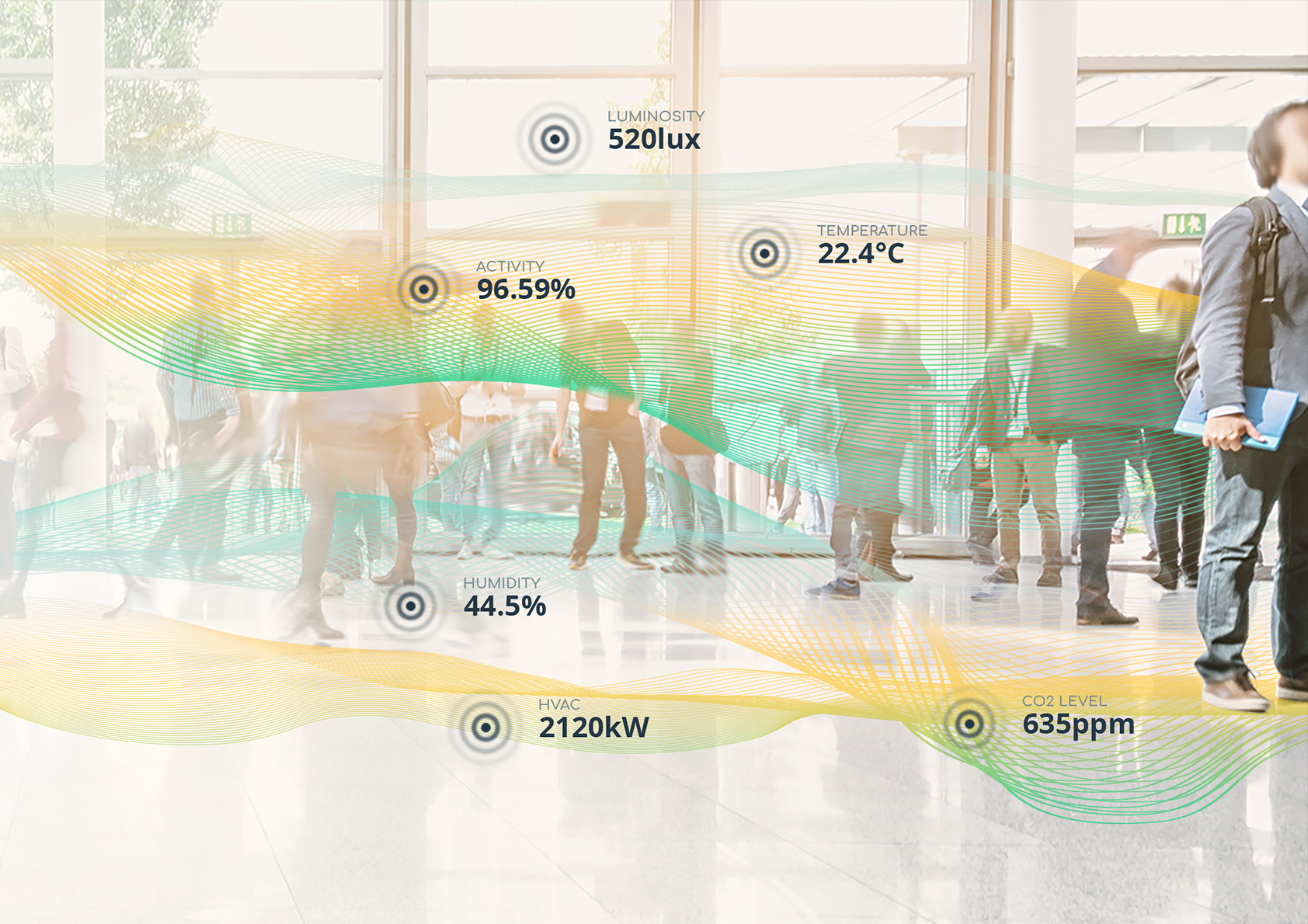 Coming up next, the team will be working on the Sensix Web Application. Besides the brand guidelines, the app will undergo a redesign process to improve UI/ UX and ultimately guide users. This is an essential milestone for us as the dashboard will be a centralized visual system where all the data is processed and laid out in such a way that all decisions can easily be made or even suggested, all for the benefit of building.
Our CEO, Lucian Corduneanu, is quite happy to see his product vision coming to life beautifully: "It represents the Sensix concept - every building has things to say, but nobody listens. Sensix is listening to your buildings, and translates their pain so that you can take better decisions to fix them. Happy building, happy indoor life, happy financial life; the logo represents waves and suggests that no matter the building, old or new, Sensix is infrastructure independent and we can install wireless non-intrusive devices in any building, so that you can start understanding and taking decisions to address its ambient and energy needs."
So, the story behind the Sensix logo is a story about sensors making waves and the beautiful ordered chaos of air particles. We like to think of Sensix as a central point for all the data your building is communicating, giving it a human voice. Can you hear it?