Our activity at the Startup Alley
May came with some good news; we have been accepted to participate in Techsylvania's Startup Alley program dedicated to early-stage startups to showcase their technologies.
We have joined tens of promising startups, all seeking the eyes of potential leads, investors and curious minds. And we've had our share of that—we've had some interesting conversations with event attendees possessing different professional backgrounds, ranging from entrepreneurs and business developers to both upcoming and experienced software developers, and engineers.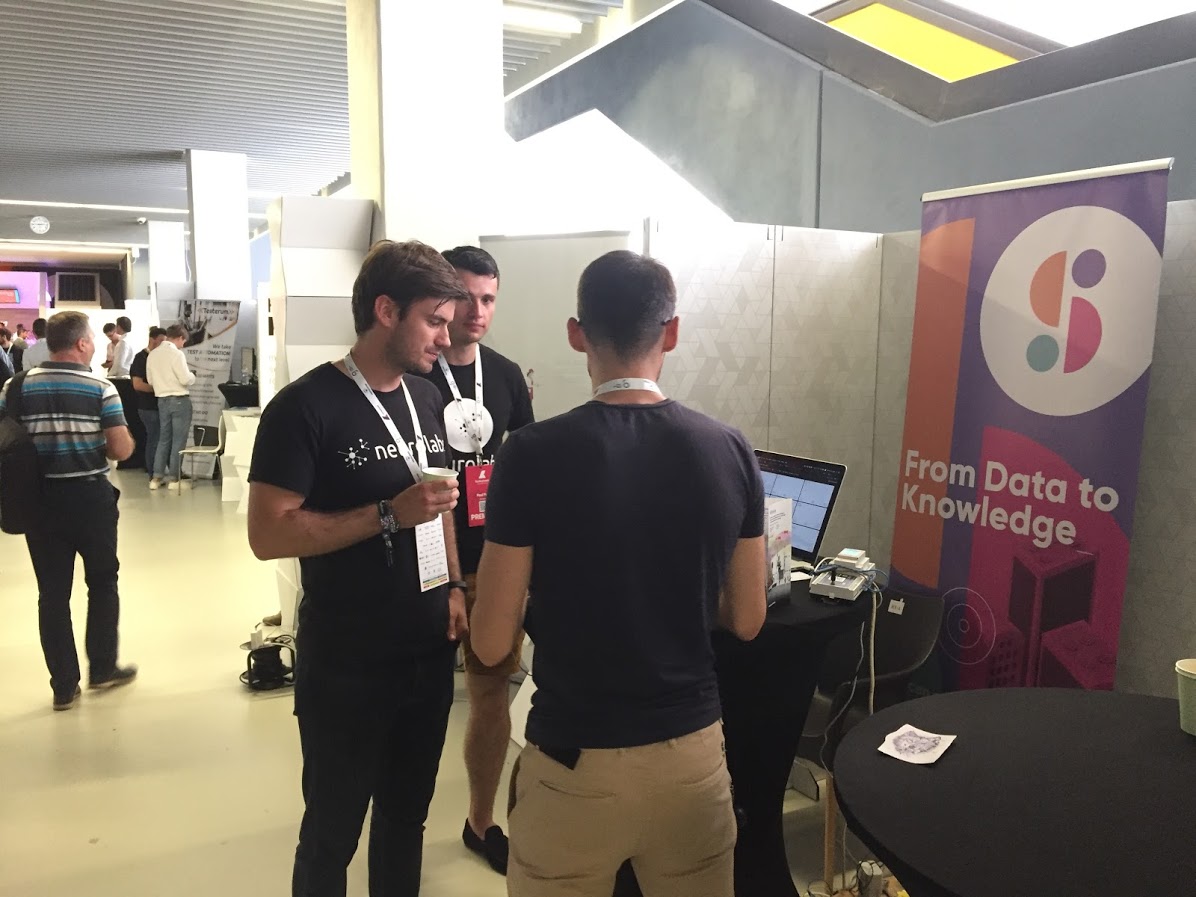 Sensix in Action
It's always a joy to share the story behind the product, but it's the demo that really sparks the interest in people's minds. We have displayed Sensix Industrial and Ambient and a few prototyping components to introduce the audience to the process of making. In our attempt to bring relevant information to the discussions, we have installed a basic Sensix setup at the booth, comprised of an Industrial device tied to an electric meter and a power consumer to generate real-time data, available instantly on our Sensix dashboard.
Although initially we have been taken aback by the size and complexity of the event, as attendees had multiple talks, side events and event activations to join, we're happy to say that we were spotted by the curious minds we've been looking for. The exhibition experiment did not fail us —20% of the attendees screening our devices have proven to be qualified leads.
The Conference
But we did not limit our first Techsylvania experience to work, only. We've also connected with some major startup accelerators and investors from all around Europe during the Deal Room sessions to find growth opportunities and network. Additionally, watching SpaceX's co-founder's talk on the main stage was a thought-provoking moment. Of course, the Afterparty was a pleasant way to conclude our Techsylvania 2019 experience.
Final thoughts
Here are some thoughts from Lucian, our Sensix CEO & co-founder: "For us, probably the networking part was one of the most valuable aspects of the conference. Not only that we found some great leads, but we also had the chance to expand our customer profiling, as the attendees gave us some great insights and ideas in terms of USPs, pricing plans, and ultimately customer needs. We'd definitely join again!"